Welcome to the Wiki
Edit
The Blade of the Immortal Wiki is a free, public and a collaborative encyclopedia for everything related to the manga Blade of the Immortal. The wiki format allows anyone to create or edit any article so we can all work together to create the site. Manjipedia is currently out-of-date and a lot of information is missing. If you have any information to contribute to the wiki then edit a page or discuss what would you like to see changed or added.
Hi there!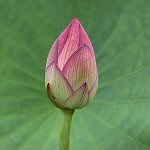 Welcome to this Wikia, and thank you for your contributions! We invite you to log in and create a user name.
Creating a user name is free and takes only a minute and it gives you greater anonymity if that is your wish. In addition, it is easier for other contributors to ask you questions and help you.
Of course, we hope you continue to make contributions, even if not logged in.
If you are new to Wikia or wikis in general, please visit the Community portal for an outline of some of the main parts of the site and links to pages that show you how to edit.
Discussion of any aspect of the site, and enquiries, can be made at the Forum or on the "discussion" page associated with each article. Please sign and date your contributions there, so that readers know "who to talk to" and whether your message is probably still of current interest.

A message from the creator of this wikia:
"Hello! This is a wiki for the manga Blade of the Immortal/L'habitant de I'infini/Les Espada del Immortal/Mūgen no Junin /無限の住人. I decided to create this as there is a lack of valid BOTI sites that are properly updated, nor is there a Wikia domain. Although there *is* an official Wikipedia article, but it doesn't go as far as I would've liked it to. (For example, there is only one separate article on a character - Manji.) I love BOTI, and this idea came to me as I was reading a Scanlation, so I'm gonna see how it goes."
WARNING: This Wiki as well as most other Anime/Manga related Wiki will contain Spoilers. If you're not currently up-to-date with the Blade of the Immortal Manga, and dislike spoilers, Then you should excersize caution while reading through are articles, or just come back when you're caught up.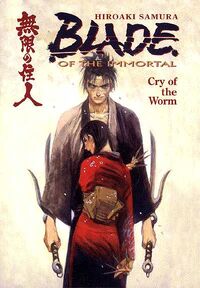 Blade of the Immortal
Edit
"Blade of the Immortal(Jpn. - 無限の住人 - "Inhabitant of Infinity") is a manga created in 1993 by mangaka(manga artist), illustrator and ero guro("erotic-grotesque") artist Hiroaki Samura.
The series, published in the Japanese monthly magazine Afternoon as issues, has ended in its 29th volume in Japan(and other parts of Asia like China). The series ended at 219th chapter in the year of 2012. Outside of Asia, Blade of the Immortal is published by the American graphic novel publisher Dark Horse.
Latest activity
Edit